Meet Modo member Laura Wiering! She turned to Modo yoga five years ago during a break-up as a way to self-reflect and get some exercise. Today, she's a Modo regular, drawn to the practice by the flexibility, peace, and strength she's gained – not to mention the warmth of the hot room during the chilly winter months.
How has your Modo practice helped you grow?
In 2017, I took a trip to Peru with my boyfriend. We really wanted to hike one of the Inca trails leading to Machu Picchu. It was the most physically demanding thing I've ever done. Along this trek, I kept coming back to three things I learned at Modo.
Use your breath. Despite the altitude, sore muscles, and heavy packs, I tapped into what felt like my own superpower, giving me the strength to take each next step.
You are stronger than you think. There were many, many times I didn't think I could continue. But I thought of all those moments in class when I thought I couldn't hold a pose any longer, yet persevered. I thought about the sentiment, "The pose begins when you want to get out of it." I made the decision to find enjoyment in the work I was putting in and gratitude for a healthy body.
Be present. This was a once-in-a-lifetime opportunity. It was easy to zone out and think about a million other things but they weren't worth the headspace when I was surrounded by all that peaceful, natural beauty. It was much more enjoyable to just be with the people I was with, and where I was in the moment.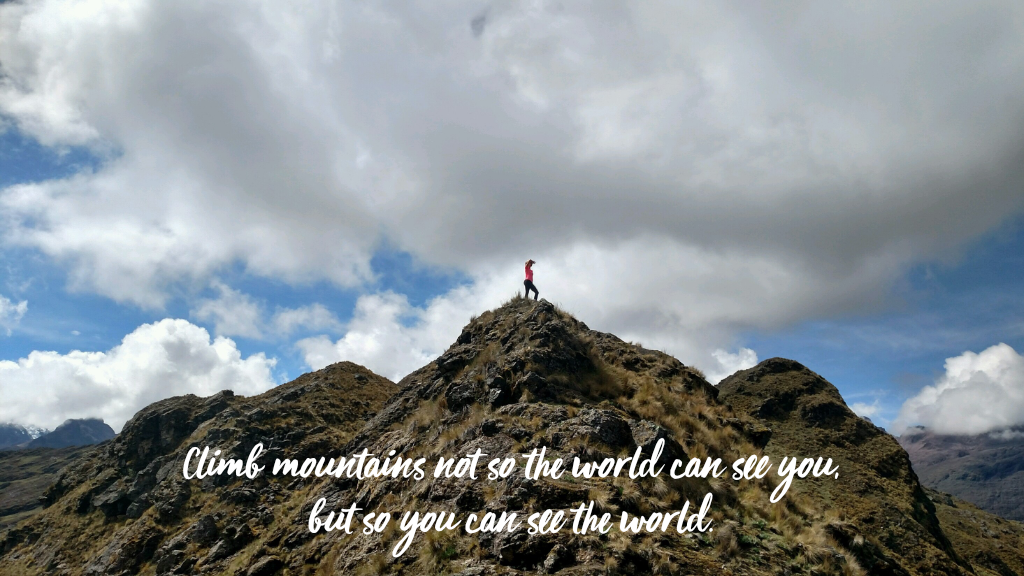 Has there been an intention shared by a Modo teacher that has resonated with you?
On New Year's Eve, Emma set the intention "do less." To me, the more I do, the better I am. Usually in class, we are pushing ourselves to go further and find our edge. Sometimes it's more difficult to allow ourselves to hold back. We don't always have to be the achiever, or be the best, or do the most. It wasn't until this moment in Emma's class that I realized how powerful and freeing it can be to pull back and allow myself to do less.
What would you say to someone who is nervous to try hot yoga?
Yoga is for everybody and every body. I remember being nervous, too. But the teachers explain every single pose and there are modifications for each posture. They'll help you find what is right for your body. The warm temp feels like a beach and you will sweat like never before (just like everyone else in the room), but you'll quickly get used to it.
Modo is different than other studios I've visited. Nothing is forced. If you want to make it spiritual, then do it. If you want to make it an intense workout, then you push yourself. It's less about appearances or competition, and more about community and growth.